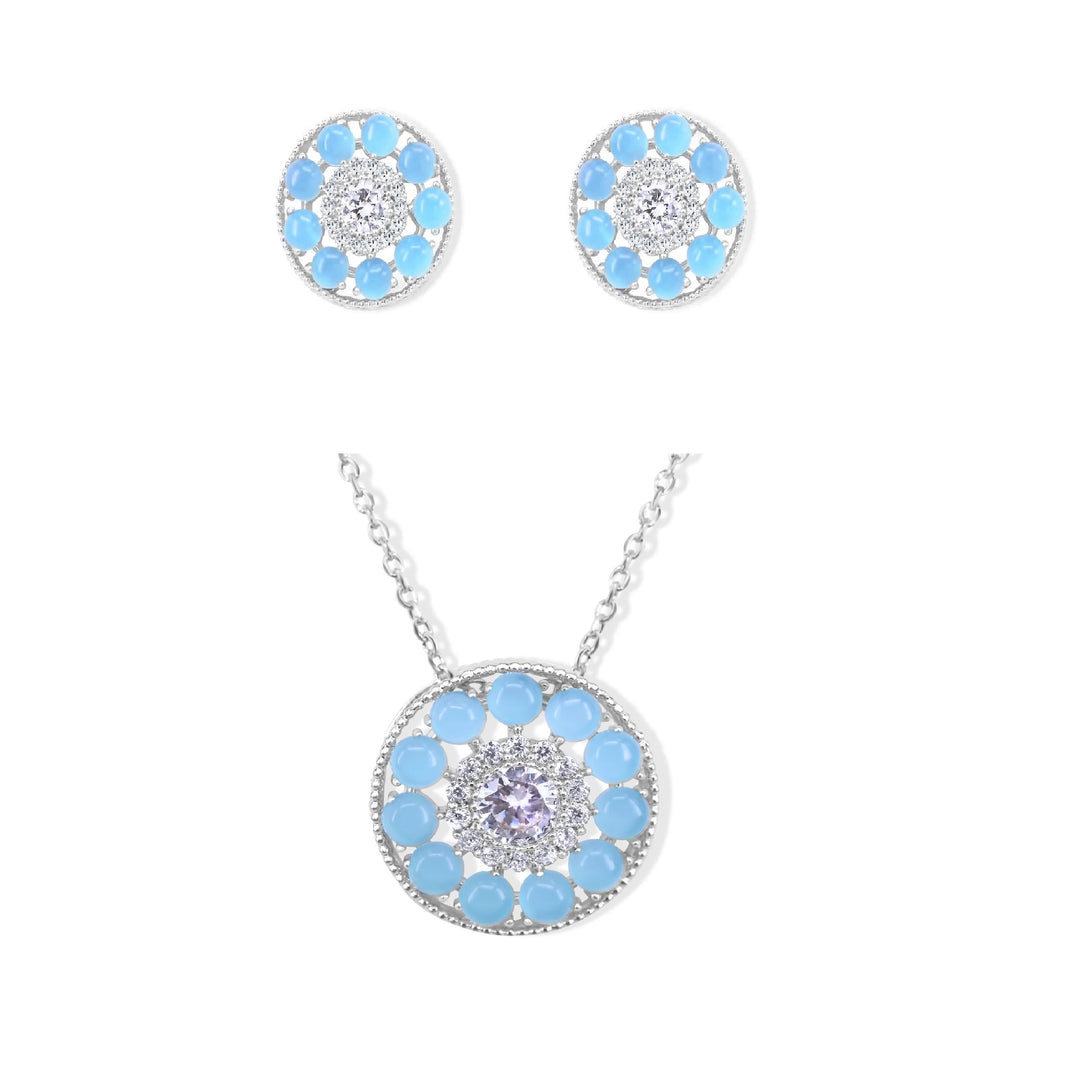 Hover your mouse over an image to zoom.
Cuteness Set Blue Crystal Studs in Sterling Silver (Earrings, Necklace)
Cupidstone
Regular price $58.00
Brighten your everyday look with these cute blue crystal studs. The style is timeless and versatile, matching everybody of your outfits.
30-day return period
Full or partial refund if the item is not as described*
Full refund for damaged items*
Learn more about our Shipping Policy and Buyer Protection

BUYER PROTECTION
Details:

- Material: cubic zirconia, arcylic beads, silver plated.